Good Morning Everybody!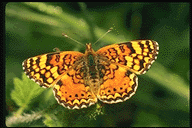 It is of the LORD's mercies that we are not consumed, because his compassions fail not. They are new every morning: great is thy faithfulness.
Lamentations 3:22-23

Good morning! Praise the Lord, He let us see another day, clothed and in our right minds. He maketh His sun to shine on the evil and the good and sendeth rain on the just and the unjust. O' that the world would see, what a Wonderful God is He! Jesus Christ is all that can be desired and hoped for. In His presence, there is fullness of joy.
Yes, this writer can testify that the Lord is good and faithful. He saves to the uttermost and Satan will not prevail. God is still taking people out of his grip through people just like you and me. It seems like it would be impossible to make holy disciples of people who were under the power of Satan--but with God, all things are possible! I was a child of wrath, living like this ol' wicked world for 25 years laughing and participating in wickedness. But one day my Jesus said, "My child, enough!" Praise the Lord!
I can't be quiet about the Lord. Somebody has to be told what He did and somebody WILL believe through the power of the Holy Ghost. Continue to be encouraged in the things of the Lord, beloved of Christ. Leave a tract at the restaurant or put one in your bill when you mail it in. Tell your kids about the Lord and take them to church.
If you don't know Jesus, why don't you give Him your life today? He'll make you everything He created you to be--free to know Him, free to love others and yourself, free to do good works, free to serve Him, free from the bondage of sin. This side is an exciting place to be. Choose you this day whom ye will serve: but as for me and my house, we will serve the Lord.
A Blessing on the Saints
Now the God of peace, that brought again from the dead our Lord Jesus, that great shepherd of the sheep, through the blood of the everlasting covenant,

Make you perfect in every good work to do his will, working in you that which is wellpleasing in his sight, through Jesus Christ; to whom be glory for ever and ever. Amen.

Hebrews 13:20-21





| Eternal Life | Hell is Real | The Gospel According to John |

| My Testimony |Why I Read the Authorized KJV Bible|

| The Hymnal | Messianic Prophecies Fulfilled by Jesus Christ |

| Epistle Dedicatory to the Authorized King James of 1611 |





Home